Meet The Artist
Hi, I'm Robin - a California native residing in Nashville, Tennessee.
Robin Haley Jewelry is renowned for its ancient and soulful presence. My ancient artifact designs are worn to whisper love into the places of your heart where you need it most and are meant to heal, uplift, and strengthen you. My greatest wish for my artifact collection is that they will go out into the world and help all women understand how deeply treasured and valuable they truly are.
For me personally, my spirituality sets the tone for all that I do. I make this a priority each morning and all good things flow from this practice. I also make sure to carve out time before the workday or after the workday to spend time with my beloved horse, Symphony, and my two Persian kitties, Pinky and Tulip. I grew up a champion horse rider and the bond I have had with horses throughout my life is something I hold so near and dear to my heart. Long hours in the studio are inevitable when you work as hard and as much as I do. Ensuring a balance is what keeps everything running smoothly. After 39 beautiful and rewarding years, I still love it just as much.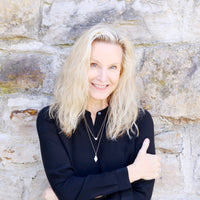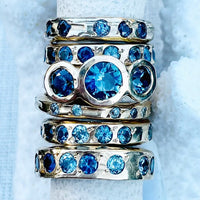 Robin Haley Fine Jewelry Collection
The fine jewelry collection is 100% handmade in our Nashville based studio. From ancient artifacts cast in 14k-18k recycled gold to delicate diamond creations, Robin is involved in making every piece from start to finish. The fine jewelry collection is sold in the finest designer jewelry stores across the country as well as worldwide. Will, Robin's apprentice, thoroughly helps to maintain production.
SHOP NOW
HALEY by Robin Haley Fashion Jewelry Collection
The Haley Collection is our sister brand - strictly fashion jewelry. Best known for the Moroccan earrings, these designs are at a great price point for easy gifting so perfect for everyday casual wear. Minimalistic in style and light-weight in comfort, hammered metal and conflict-free gemstone pieces are sure to make a statement in your jewelry box. 
Shop Now